Industry-leading Warranty
Local Inventory
Unrivaled In-House Expertise
Call us to be connected to
a person with expertise in
your application.
5 YEAR WARRANTY. DESIGNED & ASSEMBLED IN THE USA.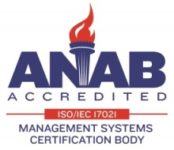 Here is what Engineers have to say about our technical expertise...
"Changes to NEC 210.8 B-F have challenged all of us in the industry to find new GFCI solutions. When NK Technologies reached out to us recently, we decided to invest a few hours into meeting with their application experts. Five of our electrical engineering designers attended the session and considered it time well spent. NK Technologies has an in-depth understanding of the new NEC requirements and ground fault products designed to meet them. We are thankful for their time."
PK Electrical
One of the top electrical and low voltage/communications design firms,
in both the private and public sectors, based in Reno, NV and Denver, CO.
Recent NEC Code Changes May Have You Looking For:
GFCI Protection for Circuits up to 100 Amps OR
GFCI Protection for Amperage Interrupt Capacity for 16,000 Amps and Above
The 2020 and 2023 editions of the National Electric Code (NEC) section 210.8 B through F have increased GFCI requirements in more locations than ever before. The updated code covers GFCI protection in "other than dwelling" units and focuses on GFCI protection for applicable devices powered by 3-phase power (e.g. line to line, < 250 VAC, 208 VAC typical). However, ideal GFCI solutions would also be compatible with 2-pole (e.g. line to line, 240 VAC).
5 mA Ground Fault Circuit Interrupter Solutions for Single or Three Phase Circuits up to 100 Amps
These changes have an effect on
Commercial and Industrial Buildings with a significant impact on Commercial Kitchens.
From motor and pump monitoring to heating circuits for semiconductor fabrication to commercial kitchens,
NK Technologies has a family of current sensors to meet your application needs.