NK Technologies — A Company Built Upon A History Of Innovation
Founded in 1982, when Maynard Kuljian saw the need for an economical way to measure current draw, Neilsen-Kuljian, Inc., became the first to develop the low-cost solid-state current sensing technology that underlies the industry today.
True to this heritage, NK Technologies has maintained a focus on developing and manufacturing innovative, cost-effective current sensing products designed to add value and to meet or exceed our customers' performance expectations. With a portfolio of over 1,300 models, NK Technologies remains a leading supplier of current measurement solutions to the industrial and factory automation markets. As the needs of these markets change, NK Technologies is well-positioned to respond with sophisticated new product designs and improved product functionality necessary to meet those applications.
As a leader in the industry, NK Technologies takes its commitment to customers seriously and considers customer satisfaction a top priority. Timely response to customer inquiries; knowledgeable technical support; a willingness to develop custom solutions to meet specific customer needs; and an organizational commitment to delivering reliable, quality product on time are the hallmarks of excellence which our customers have come to rely on and expect from NK Technologies, a company built upon a history of innovation.
Agency Listings, Certifications and International Registrations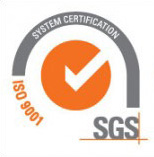 Our quality management system is ISO-9001:2015 registered. Our environmental management system is ISO-14001:2015 registered.
None of our products, to the best of our knowledge contain any conflict minerals.

Selective products are UL listed. Refer to the specific family and/or model page and look for the UL logo.
Selective products are CE (Conforme Europeenne) listed. Refer to the specific family and/or model page and look for the CE logo.
Our products are backed by excellent customer service and support, and the best product warranty in the industry.